Operation Footprint/Baja Project for Crippled Children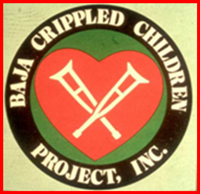 Since 1967, the Baja Project, which is based in California, has performed over 27,000 children have been treated, and more than 1,800 surgeries have been performed by the Project. All equipment and supplies are brought to Honduras by the Project. It is estimated that the Project spends $500 in supplies and equipment for a surgery that would cost over $20,000 in the United States. Through donations and volunteers of surgeons, the Baja Project has managed to continue to provide surgical care to children. Botsford Podiatric Surgeons and podiatric residents joined podiatric foot and ankle surgeons from various parts of the country in a humanitarian effort in Honduras as part of the Baja Project for Crippled Children, to surgical correct pediatric congenital deformities.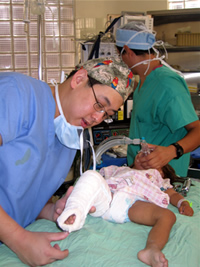 For more than 10 years, Dr. Jeffrey Yung has been participating in the surgical missions performing complex reconstructive surgery for children with congenital foot and ankle deformities as well neuromuscular deformities; deformities such as clubfoot, vertical talus, spastic and paralytic deformities. In a period of five days, 44 of the 63 patients screened had surgery performed - each case taking anywhere between two hours to 5 hours to complete. The ages of the patients ranged from 4 months to 50 years old, with a majority of the patients being children and infants.
Donations may be made to:
Baja Project for Crippled Children
3470 Ridegeford Dr.
Westlake Village, CA 91361