Jeffrey Y. Yung, DPM, FACFAS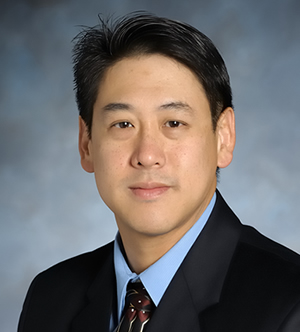 Dr. Yung has over 20 years of practice and is board certified by the American Board of Foot & Ankle Surgery in both Foot and Rear foot/Ankle Reconstruction (RRA). In addition Dr. Yung is board certified in wound care and is a fellow of the American Professional Wound Care Assoc. Dr. Yung has also been active in training residents for many years being on faculty at Michigan State University as well as Botsford/Beaumont Hospital-Farmington Hills and well as serving as past Chairman, Council of Teaching Hospitals.
He has completed fellowship in Restorative Orthopaedics and Traumatology in Kurgan, Siberia, Russia and continues to participate and serve as faulty for the Baja Project for Crippled Children/Operation Footprint with annual surgical missions to Honduras and India.
Dr. Yung is an active Fellow of The American College of Foot and Ankle Surgeons and specializes not only in trauma and reconstruction of the foot and ankle but pediatric neuromuscular and congenital deformities, especially clubfoot surgery and casting.
In addition to annual pediatric surgical missions, Dr. Yung is an active member of the World Doctors Orchestra based in Germany, performing the entire world for medical charities.